---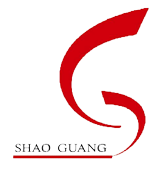 Beijing Shaoguang Technology Co., LTD, acting as one agent of Fairchild semiconductor company

and dwain company

,was founded in 1998. We have been engaging in introducing new type power semiconductors for more than decade years.
Our company has high-class and specialization sell crew, which will provide high-class servings for clients. In order to provide professional technology supply to clients , several veteran engineers had been retained . Our company has a abundance merchandise on hand , which ensures that high quality and cheapness semiconductor components will be supplied to clients in the best time. Besides of these, our company devices test center will satisfy clients demand in power devices matching.
The semiconductor components distributed by our company are suited for motor drives, free wheel use, high power converters, welders, various switching and telecommunication power supply.
" Quality is best , Clients are paramount to all others " . This tenet is always insisted by us . Excepting Shaoguang company had been headquartered in Beijing, our Nanjing office, Shanghai office, Shenzhen office, Chengdu office, Fushan office had been come into existence.
Semiconductor Components' range :

Controller IC
Ultra-fast Recovery Diode and Schottky Diode
New Type MOSFET
FPS---Intelligent Switching Power
IGBT Module & New Generation Ultra-fast IGBT Single

All Shaoguang staffers will offer passional and judgmatical servings for you !